Apartheid and South African Human Rights Violations/Nelson Mandela/African National Congress (ANC)
Apartheid and South African Human Rights Violations

The South Africa National party were elected but all parties were all white
They brought in the
Apartheid
to separate the Black from the White people
During this time
South Africa
was rich in diamonds and gold
The original population of people were "black" from other parts of Africa in South Africa and originally it was the Dutch that settled there but the English came and took over
85% of the population were black but the white people owned 87% of the land
Black people had to live in these things called
Bantustans
the
Apartheid was basically a doctrine of white supremacy and separate development
It made it so non-white South Africans could no longer:
-Marry outside of their own race
-Choose where to live
-Travel where they liked
The whites made up 15% of the population yet owned 87% of the land
and these policies were enforced by the army and police force
In the end the end :
(1978) the Prime Minister P.W.
Botha
made reforms that allowed Blacks to marry whom they pleased, mix in certain places and join unions
There were many
external reasons:
1) In 1985 Canadian P.M.
Brian Mulroney
urged the Americans to impose limited sanctions
Botha responded by restricting freedom of foreign press
2)
British Commonwealth
called for sanctions, but G.B. did not join they were pretty hollow threats
Some of the Internal reasons were :
Resistance movement began calling for a revolution
Trade unions had won the right to bargain and began protesting apartheid
The economy imploded
The Dutch Reformed Church began to oppose apartheid
this lead to Mandela being released from prison in1990
The
1994 democratic election allowed all races to take part in voting
Nelson Mandela was the leader of ANC (African National Congress) and was put in Jail for treason in 1964

During this time he wrote extensively on his beliefs

When he is let out in 1990 the Apartheid is basically over and was able to become the first President of South Africa

Though he had a hard time during his presidency

He won a nobel peace prize in 1993

He also made his vice

President F.W. de Klerk

, a white man and his jailer
Powered by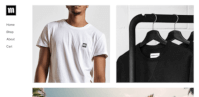 Create your own unique website with customizable templates.